Music Biz Member Utopia Music Has Recruited Bastien Vidal To Serve As CFO and VP, Operational Finance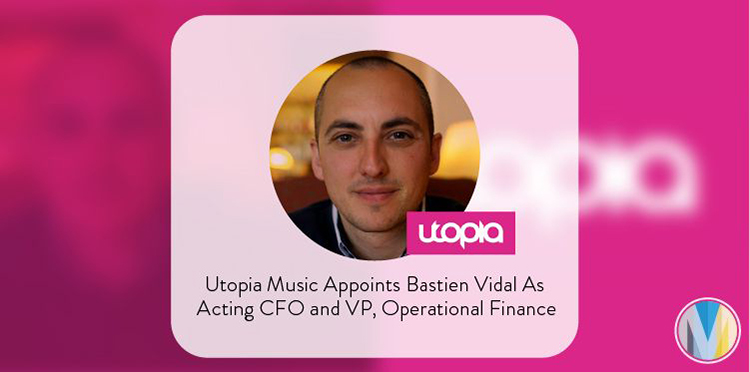 Utopia Music has offered the role of CFO and VP, Operational Finance to Bastien Vidal; in this role, he will support the company's considerable growth trajectory, which will include setting up structures and processes that drive operational finance excellence. He will directly report to company CEO, Markku Mäkeläinen. Vidal joins from Callisto Media, where he previously held the position of CFO.
"I am excited to be joining Utopia Music at such an important stage in its journey towards a better world for music," said Vidal. "Throughout my career I have worked to scale up technology companies, and I look forward to joining the team for this next chapter of growth."
Click here to read more from Music Week.