Music Biz Member Utopia Music Appoints Ulf Zick as Chief Marketing Officer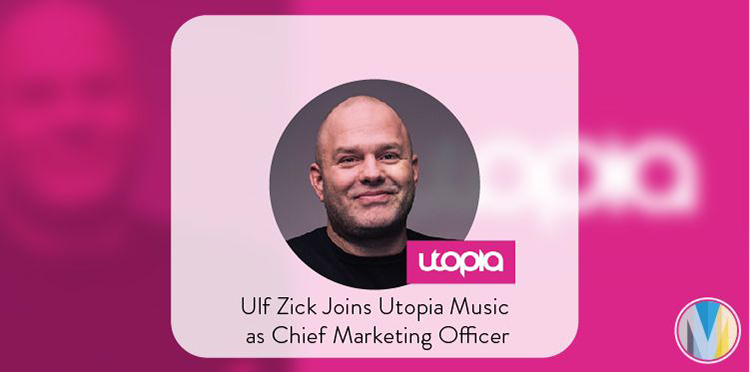 Utopia Music has recruited Ulf Zick as the company's Chief Marketing Officer, in which he will oversee the overall strategic vision and direction of marketing, positioning, communications, content strategy efforts and execution of the brand direction. He will report directly to Utopia's CEO, Markku Mäkeläinen. Prior to his appointment, Zick served as International Managing Director at Universal Music Germany, where he led the strategic development and marketing for the music company's diverse international talent roster and was an important driver of the digital transformation of the business.
"Joining Utopia, after an incredibly fun, rewarding and educational time at Universal Music, is a matter of the heart to me," said Zick. "I have been obsessed with music ever since I was a kid and never wanted to be in any other space. Having been lucky enough to work at some of the world's greatest companies in both the music and tech space, I noticed there is a massive need to optimize that important bridge. Enabling the Industry to hyperfocus on its strengths while fixing the entire ecosystem will have a lasting, positive impact on the industry at large and, subsequently, on Artists and Creators."
Click here to read more from Music Week.