Music Biz Member Utopia Music Appoints Rachel Kelly as Vice President for Australia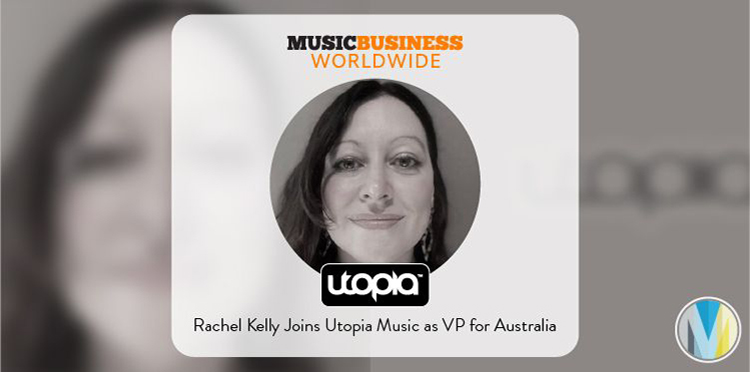 Utopia Music has appointed Rachel Kelly as the company's Vice President for Australia. The role sees her leading activities in the country as well as in New Zealand and other Australasian key territories, and reporting to COO Roberto Neri. Kelly holds 20 years of experience in music publishing, serving in executive roles at both major and independent publishers including Downtown, BMG Rights Management, J Albert & Son (Alberts) and Warner/Chappell. Prior to joining Utopia, she was invited as a founding board member for MODA DAO, a decentralized technology network dedicated to the adoption of Web3 in the music industry. In addition, she was a board member for the Australasian Music Publishers Association (AMPAL) and serves as a mentor for Women in Music and advocates for songwriters and the cultural value of music.
"I'm thrilled to be joining the Utopia family and expanding its vision of 'Fair Pay for Every Play' to Australasia," said Kelly. "The music industry is in need of innovation so it can grow to its full potential. But more importantly, that innovation must be created with every industry participant in mind so that we can grow together, and I truly believe Roberto and the whole team at Utopia understand that."
Click here to read more about the appointment from Music Business Worldwide.