Music Biz Member Universal Partners with TIDAL to Develop Artist-Focused Streaming Payout Model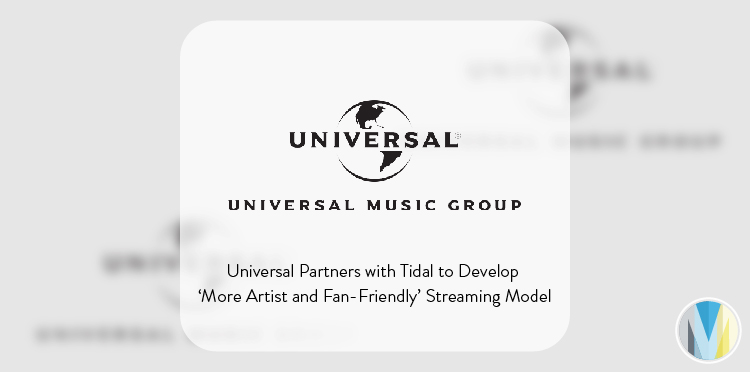 Universal Music Group has partnered with music streaming platform, TIDAL to further develop alternative streaming payout models that they say, "…might better reward the value provided by artists." Both companies plan to research how "harnessing fan engagement" can "generate greater commercial value for every type of artist." The research will also extend to evaluating how different economic models, "could accelerate subscriber growth, deepen retention, and better monetize their fandom to the benefit of artists and the broader music community." This partnership comes off the heels of a New Year note penned to UMG staff by the company's Chairman and CEO, Sir Lucian Grainge, referencing the desire for a "artist-centric" payout model that would transform the way that artists and rightsholders are paid by streaming services.
"We are setting aside our current fan-centered royalties investigation to focus on this opportunity for more impact," said TIDAL Lead, Jesse Dorogusker. "We're thrilled to partner and learn along the way about the possibilities for more innovative streaming economics. This partnership will enable us to rethink how we can sustainably improve royalties' distribution for the breadth of artists on our platform."
Click here to read more from Music Business Worldwide.