Music Biz Member Universal Music Strikes Exclusive Global Publishing Deal With China's RYCE Publishing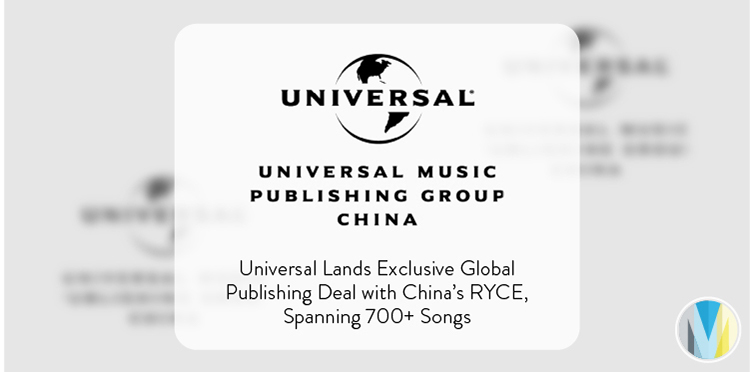 Universal Music Publishing China has announced a new exclusive global publishing deal with China-based RYCE Publishing. Per the agreement, RYCEwill provide UMP China access to RYCE Entertainment's catalog of more than 700 C-Pop and K-Pop songs. Administering hit songs such as Jackson Wang's "100 Ways", TFBOYS' "Manual to Youth", and Sitar Tan's "Xiao Juan" will be UMP China's responsibility to globally distribute. UMP China will also give RYCE's writers and artists access to its global infrastructure as they work to expand RYCE Publishing's roster for songwriters and producers. The partnership has already granted access to rights for hundreds of major K-Pop hits in Greater China markets and will continue to promote K-pop music culture in the region.
"I am delighted to welcome RYCE Publishing to the Universal family through our new agreement in China for the World," said Andrew Jenkins, President of Asia Pacific at Universal Music Publishing Group. "Our best in class global administration services combined with the progressive and innovative teams in our Universal Beijing and Shanghai offices will provide RYCE Publishing with the best possible partner for their incredible creative vision."
Click here to read more from Music Business Worldwide.