Music Biz Member Universal Music Publishing Strikes Publishing Deal With Songwriter Maggie Rogers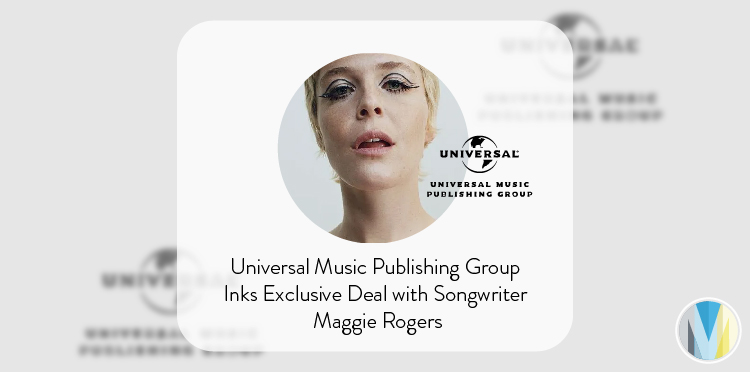 Universal Music Publishing Group has signed an exclusive global publishing deal with songwriter Maggie Rogers. Following the release of her 2017 EP, "Now That The Light Is Fading," she gained industry recognition and made her mark on the Billboard Heartseakers Album chart. In 2022, Rogers' second studio album, "Surrender," co-produced by UMPG songwriter Kid Harpoon, received widespread acclaim and reached #1 on the US Top Tastemaker Albums chart. 
"Maggie is one of my favorite songwriters," said Jennifer Knoepfle, Executive Vice President & Co-Head of A&R at UMPG. "I've been lucky to work alongside her since the early stages of her incredible career. We are so excited for her next chapter in her new home at UMPG, and she will have the best support for her creative journey."
Click here to read more from Digital Music News.