Music Biz Member Universal Music Publishing Group Appoints Cristina Chaves as Vice President of A&R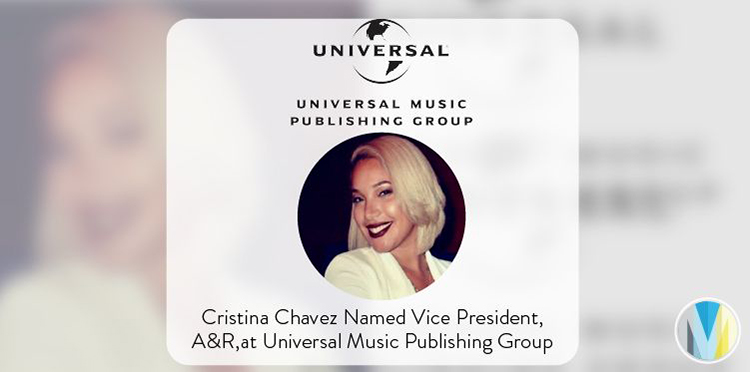 Universal Music Publishing Group has named Christina Chavez as the company's new Vice President of A&R based in their Santa Monica office. In her new position, Chavez will report directly to EVP and Head of US A&R, David Gray. Chavez will continue to identify and sign new talent to add to the company's existing roster and will work closely with UMPG's songwriters.
"I am thrilled to be joining UMPG and its exceptional A&R team," says Chavez. "Jody Gerson and David Gray are such respected publishing leaders, and I knew from our early conversations that this is where I am supposed to be. I look forward to adding value to our already amazing team and roster."
Click here to read more from Music Business Worldwide.