Music Biz Member Universal Music Publishing Appoints Jennifer Knoepfle As EVP and Co-Head of U.S. A&R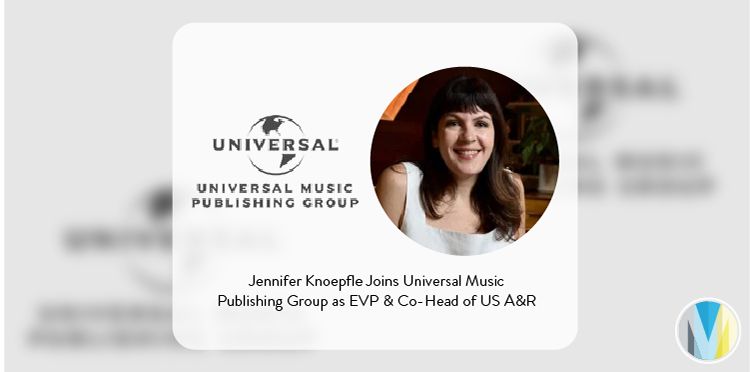 Jennifer Knoepfle has been named the EVP and Co-Head of U.S. A&R for Universal Music Publishing (UMPG). Prior to this new role, Knoepfle has worked at Sony Music Publishing since 2009, where she worked with songwriters & artists including Jack Antonoff, Ariel Rechtshaid, Bloodpop, WILOW, King Princess and Lord Huron.Based in Los Angeles, she will report to UMPG Chairman and CEO, Jody Gerson.
"I am excited and grateful to be reunited with Jody Gerson at UMPG, who played an integral role in my development and has served as a mentor since bringing me to Sony in 2009," said Knoepfle. "We are both aligned in our belief in identifying and helping to shape tomorrow's great talents. I look forward to working with the entire U.S. A&R team to deliver creative success for our writers and artists in the future."
Click here to learn more from Music Business Worldwide.