Music Biz Member Universal Music Group Partners With Generative AI Startup Endel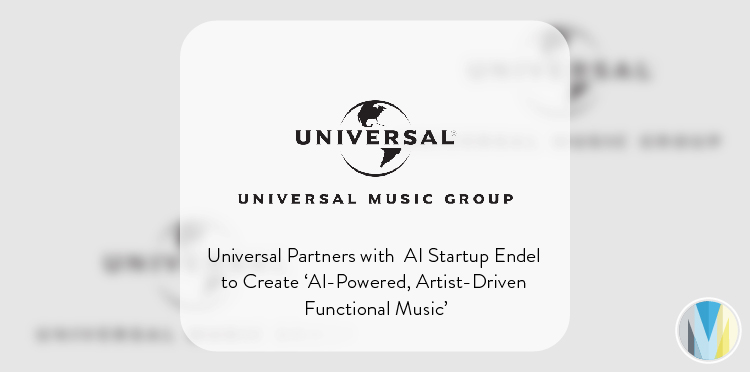 Universal Music Group has struck "a first-of-its kind" partnership with generative AI sound wellness startup, Endel to create "AI-powered, artist-driven functional music." Per the agreement, UMG artists will be able to use Endel's proprietary AI technology to "reimagine" both new tracks and music from their catalog as "science-backed soundscapes designed to enhance listeners' wellness." UMG will soon announce the first wave of soundscapes under the new agreement with Endel.
"At UMG, we believe in the incredible potential of ethical AI as a tool to support and enhance the creativity of our artists, labels and songwriters, something that Endel has harnessed with impressive ingenuity and scientific innovation," said Michael Nash, Universal Music Group's EVP, Chief Digital Officer. "We are excited to work together and utilize their patented AI technology to create new music soundscapes – anchored in our artist-centric philosophy – that are designed to enhance audience wellness, powered by AI that respects artists' rights in its development."
Click here to read more from Music Business Worldwide.