Music Biz Member Universal Music Group Partners With Arianna Hugginton's Thrive Global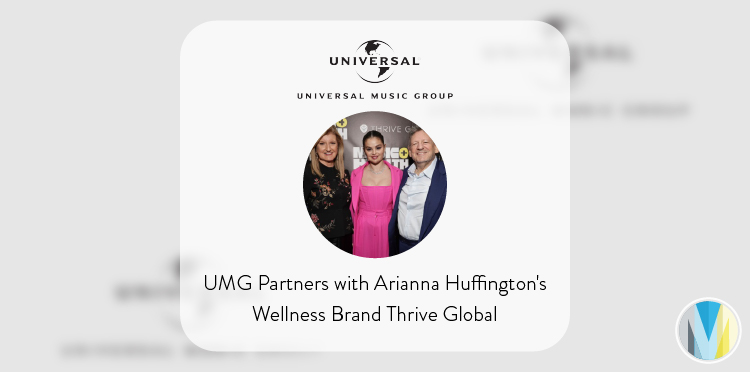 Universal Music Group has struck a new partnership with Arianna Hugginton's wellness brand, Thrive Global. Per the partnership, UMG will become the exclusive music partner for the brand's Thrive Rest stress management tool. The deal was announced by UMG Chairman & CEO, Sir Lucian Grainge during the Havas Health Music + Health summit in Los Angeles.
"Throughout my life, I have experienced countless examples of how music can change people's mood, comfort them in times of emotional crisis, or even help them physically," said Grainge. "At Universal, I wanted this powerful relationship between music and health to not simply be a series of anecdotal observations, I want it to be a key component of our strategy, so we can really put music to work in ways it has never been used before. As a company, we are fundamentally rooted in the belief that music is a powerful force for good, and now we have the science and technology – with AI and therapeutics and more – to help accelerate these developments. It really is one of the most interesting and exciting new frontiers for music."

Click here to learn more from Music Week.