Music Biz Member Universal Music Group Invests in Record Label Company, the [PIAS] Group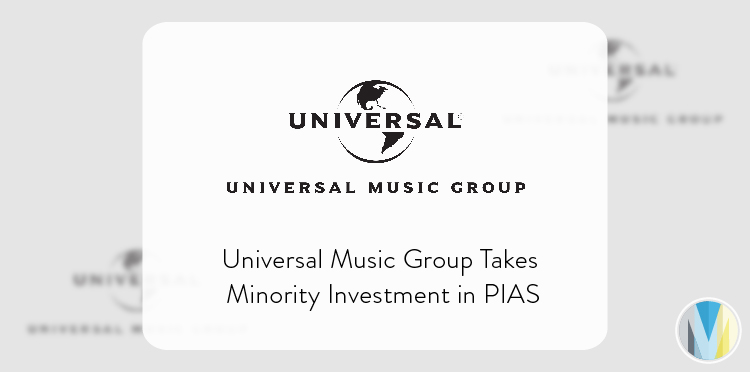 Universal Music Group has announced a minority share investment into independent music company, the [PIAS] Group. Per the investment, UMG will acquire a 49% shareholding in [PIAS, who will remain fully independent under the control of founders, Kenny Gates and Michel Lambot.
"These days, we are competing with finance and tech giants, and a partner like Universal Music Group provides the additional support for us to compete and grow," says Gates. "Universal made it clear that they like us, they trust us, and they need us because they can't do what we do, and they value it highly."
Click here to read more from Digital Music News.