Music Biz Member Universal Music Canada Appoints Craig 'Big C' Mannix to VP, Black Music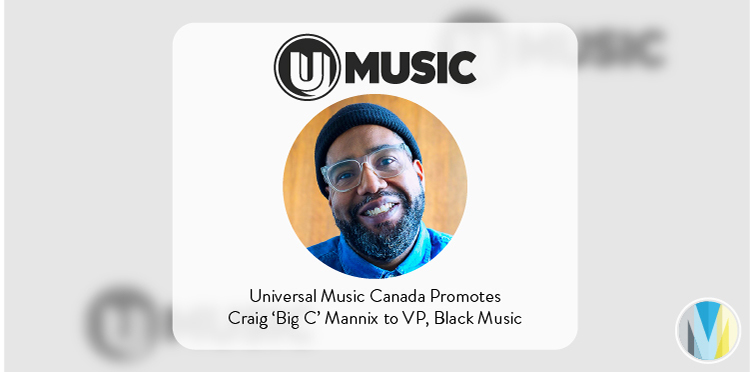 Universal Music Canada has promoted Craig 'Big C' Mannix from Sr. Director, Urban Marketing to VP, Black Music. In his new role, Mannix will "…continue to quarterback UMC's commitment to Black Music with an integrated approach to marketing and A&R," according to the company. Through his work, Mannix aspires to "…directly shape and impact artist projects," by signing and developing Black Canadian artists. Mannix will report to Jeffery Remedios, Chairman and CEO of Universal Music Canada.
"Craig is a true pioneer – on top of his decades of marketing experience, he is a smart, sharp and sought-after A&R advisor," said Remedios. "With this new role, he is well placed to continue to lead in shaping the future of Black music culture in Canada."
Click here to read more from Music Business Worldwide.