Music Biz Member UMPG Recruits Annette Gentz As General Manager GSA, Classics & Screen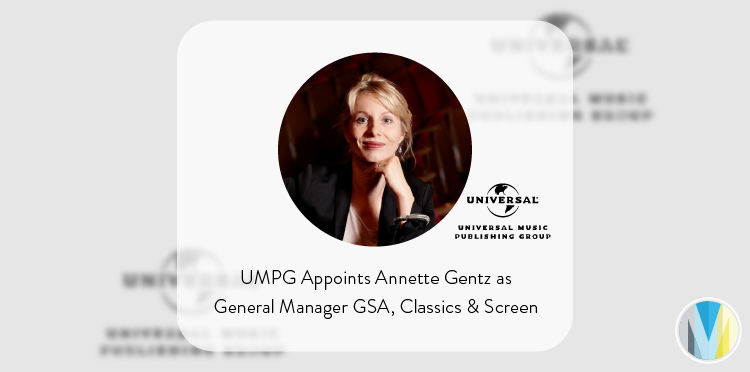 Universal Music Publishing Group (UMPG) has appointed Annette Gentz as the company's General Manager GSA (Germany, Austria, Switzerland), Classics & Screen. Based in Berlin, she will report to Thomas Vidovic, Managing Director of UMPG Germany and Natasha Baldwin, EVP, UMPG Classics & Screen. In addition to her new role, Gentz's film and stage music agency, Annette Gentz/ Music & Film Arts, will begin operating under UMPG as its own name. The initiative will make UMPG the first major to provide expanded composer services in the film, TV and stage music industries.
"Annette is a force of nature and a longstanding champion of composers across European film/TV and on stage," said Baldwin. "We are excited not only to have Annette lead our fast-moving Classics & Screen business in GSA, but also to build upon our reputation as the best global home for composers through the joining of her agency to UMPG. This is an exciting next step in the continued evolution of our Classics & Screen business and for UMPG's unwavering commitment to composers and songwriters."
Click here to read more from Music Week.