Music Biz Member UMG Signs DJ Afrojack And His Label For Europe's New Dance & Electronic Music Hub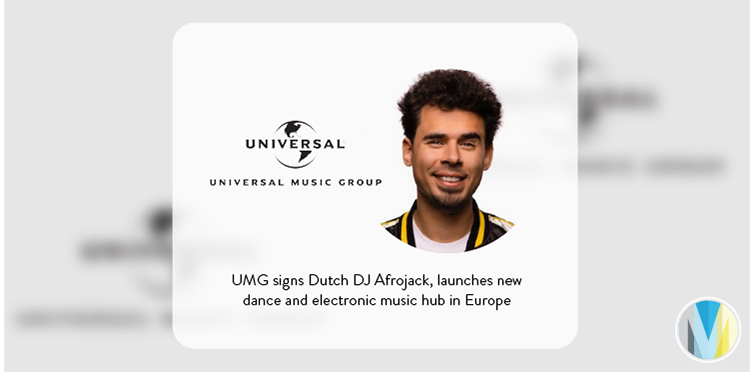 Universal Music Group has announced a new collaborative partnership with Virgin Records Germany, in the signing of DJ Afrojack and his label, Wall Recordings. The new alliance will launch a Dance and Electronic hub in the European region, aimed to support and amplify independent Electronic artists and labels. The first single under the partnership, "Day & Night" by Afrojack & Black V-Neck ft. Muni Long, will be released on August 12.
"I'm overjoyed to be able to welcome Afrojack back to the label," said Universal Music Benelux CEO, Kees van Der Hoeven. "Especially as we're now working with him as part of a new international setup that will allow us to offer our artists even better service and more opportunities."
Click here to read more from Music Week.