Music Biz Member UMG Is Hiring — Apparel Design Intern (Bravado)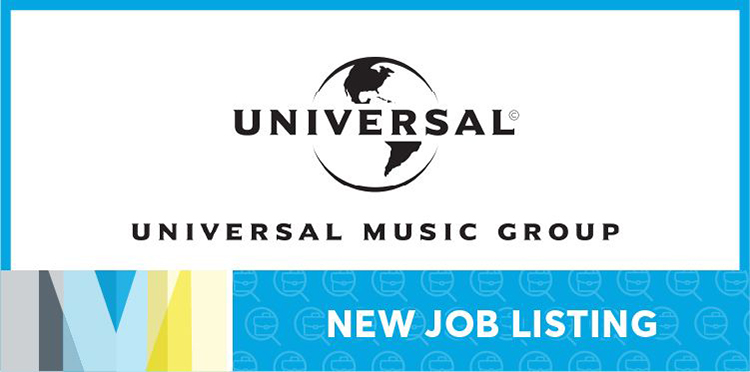 Bravado is seeking an enthusiastic, collaborative, & creative Apparel Design Intern to support both apparel and graphic design functions, in close collaboration with product development/ production for our extensive roster of entertainment properties covering artist merch/ product across e-commerce, tour, & retail channels. 
Program Requirements:
Rising junior or rising senior enrolled in an accredited college/university in the US in the 2022-2023 school year
Must be available for the entirety of summer internship program: June 6 – August 12, 2022
Must be able to work up to 30 hours per week
Flexible schedule: Can be fully or remote or if local to NYC or LA, this position will follow a hybrid schedule 2-3 days per week in-office, the rest remote
How You'll CREATE:
Shadow Apparel Designers & assist in initial concept development through post-production, to help ensure product execution is in line with design intent
Help setup approved products with design callouts, print/garment information, & accurate sizing/placement templates for tech packs 
Suggest body colors, washes, silhouettes
Assist in tracking product lifecycle from designer pass-off to final TOP
Strong Photoshop skills in order to assist with:
Photoreal body mockups
Light graphic design work
Product shots for e-commerce
Strong Illustrator/ Indesign/ Keynote skills in order to assist with:
Building presentation decks
Technical Illustrator flats
R&D
Assist with R&D forecasting including fashion trend research, art direction, & design concepts (graphics, color, silhouette)
Compile trend reports & mood boards
If local to NYC or LA, in-office responsibilities include:
Samples tracking & organization- log and ship samples, facilitate and monitor sample return
Help with showroom setup
Working with sales/ designer to pull appropriate samples
Manage digital and physical libraries (samples, fabrics, trims, print techniques)
Bring Your VIBE:
Fashion Design major or a similar major within the Design/Creative field
Must be proficient in Adobe Suite (Photoshop, Illustrator, InDesign, Bridge, Acrobat), in addition to Keynote
Good communication and collaboration skills
Strong ability to multi-task and remain organized to work in a fast-paced environment
Strong eye for trend & an interest in staying on top of fashion, culture, social, & design trends
Interest in music/ merch a plus!
This internship is paid. If you would like to be considered, email your resume to Internships@umusic.com with Subject: Bravado – Apparel Design Intern.
About UMG
We are UMG, the Universal Music Group. We are the world's leading music company. In everything we do, we are committed to artistry, innovation, and entrepreneurship. We own and operate a broad array of businesses engaged in recorded music, music publishing, merchandising, and audiovisual content in more than 60 countries. We identify and develop recording artists and songwriters, and we produce, distribute and promote the most critically acclaimed and commercially successful music to delight and entertain fans around the world.