Music Biz Member TuneCore's "Signed By" Program Upstreams More Than 340 Artists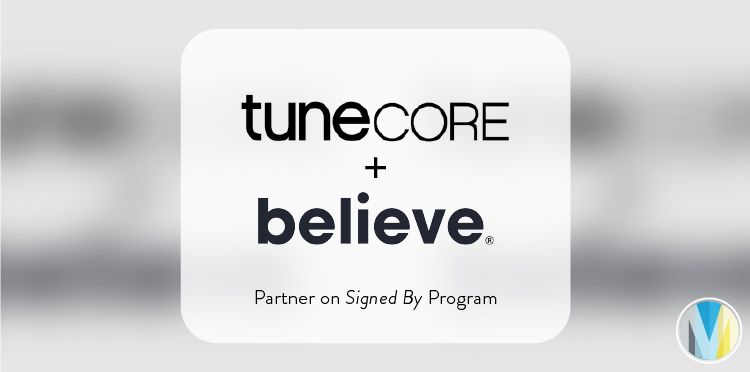 DIY digital music distributor TuneCore has revealed that the ongoing Signed By program, its artist development partnership established with parent company Believe, has helped more than 340 independent artists sign with Believe and its labels. Artists who release their music through TuneCore and are identified as "rising stars" are eligible to take advantage of the program. Once signed with Believe and its slate of labels, those artists can benefit from the company's slate of Label & Artist Solutions, offering them global support as they work to grow their careers.
"Believe and TuneCore are artist-first, solution-driven digital music companies whose central tenet is to serve artists at all stages of their careers and development," said Believe CEO, Denis Ladegaillerie. "Because of the symbiotic nature of our businesses, we are able to identify emerging talent early on through TuneCore and then further develop and support the artist's journey with Believe L&AS and Artist Services. The acceleration of artists' careers through our multi-faceted solution speaks to the success of this program." 
Click here to read the full press announcement for the partnership.