Music Biz Member TuneCore Names Andile Mbete as Head of TuneCore, Southern Africa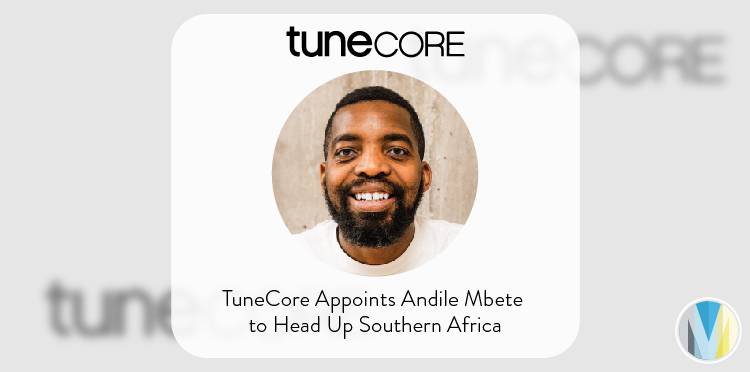 Independent music distributor, TuneCore has appointed Andile Mbete to be their new Head of TuneCore, Southern Africa. He will manage and build the company's artist roster in the region and support local artists through partnership opportunities and marketing initiatives. Prior to joining TuneCore, Mbete worked for Sony Music's Columbia and Epic Records, where he oversaw a team responsible for the implementation of marketing and content strategies for both local and international artists. In his new role, Mbete will report to Faryal Khan-Thompson, VP, International, TuneCore.
"As TuneCore continues to expand around the world, we're committed to ensuring that our artists have localized teams who understand the diverse, unique landscape of each regional music market," said Khan-Thompson. "Africa is one of the fastest growing music markets in the world, and with the help of Andile's industry knowledge and expertise, we're thrilled to be able to more effectively support African artists and highlight the incredible talent coming from the region."
Click here to read more from Music Week.