Music Biz Member TuneCore Launches Priority Payouts Program For Customized Royalty Splits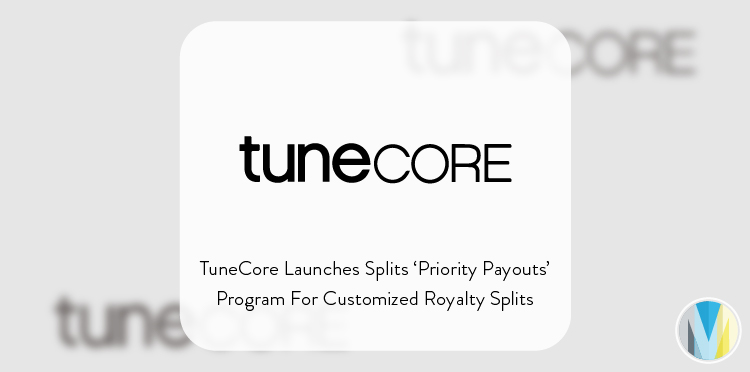 Independent music services company, TuneCore has launched a new Splits Priority Payouts feature which will enable artists to allocate and distribute revenues based on priority. Through the program, self-releasing artists can offer collaborators a specific sum, guaranteeing full payment before percentage-based splits are disbursed. Artists can access the Priority Payouts feature by enrolling in a paid unlimited subscription through TuneCore's Splits offering.
 "As part of TuneCore's ongoing efforts to make artists' lives easier, we're thrilled to introduce Splits: Priority Payouts and offer creators even more ways to customize and automate their revenue splits," said TuneCore CEO Andreea Gleeson. "By providing artists with tools to automate the financial tasks associated with releasing music, we aim to help foster a vibrant independent creator community that fuels collaboration and experimentation while guaranteeing fair compensation for collaborators."
Click here to read more from Music Business Worldwide.