Music Biz Member TuneCore Is Supporting Keychange's Expansion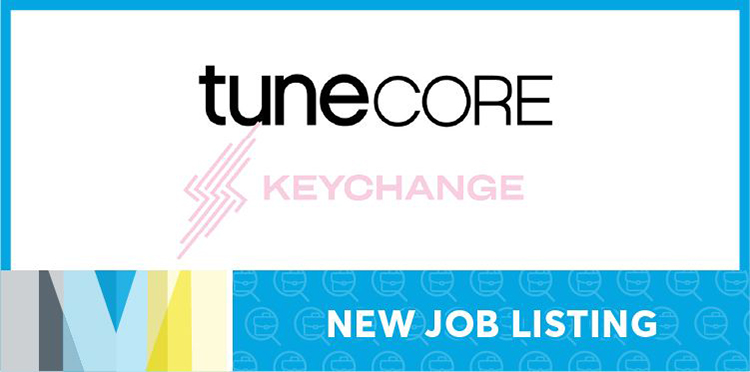 TuneCore is supporting the expansion of Keychange into the United States. Keychange is a movement fighting for a sustainable music industry, supporting talented but underrepresented artists and encouraging organizations to take a pledge for gender equality.
Keychange seeks a visionary and mission-driven Program Manager to oversee Keychange's US expansion, build and manage a small US team, and develop and deliver an ambitious program.
Reporting to the Keychange USA Board (to be formed) and Keychange Core Partners (PRS Foundation, Musikcentrum Öst and Reeperbahn Festival), the Program Manager will be responsible for key aspects of organization development including fundraising, strategy, governance, key industry relationships and other external relations which will enhance the initiative. Our ideal candidate will be a cultural changemaker who knows how to translate this into meaningful change within the commercial sector.
The Program Manager will authentically develop Keychange USA in 2022 – building partnerships and securing funds for continued program expansion, developing the foundation for a Talent Development Program and a unique approach to building the Keychange Movement in the US.
Click here to learn more about the role and apply by April 11.