Music Biz Member TikTok Partners With Tomorrowland To Deepen Electronic Music Engagement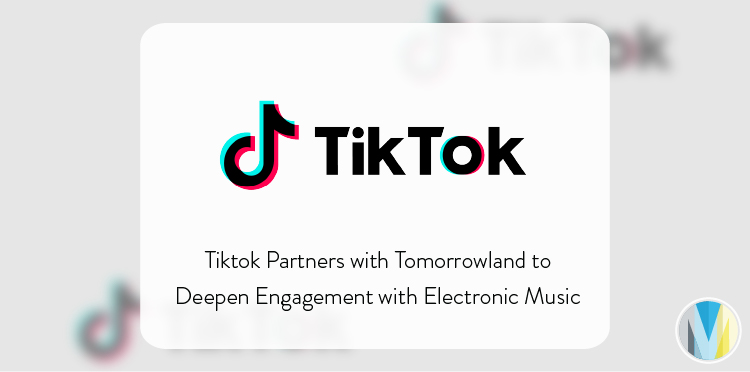 Short form video platform, TikTok has partnered with Electronic music festival, Tomorrowland to produce content including TikTok LIVE broadcasts of headline performances, behind-the-scenes footage and video on-demand content from artists & creators. The partnership will also include in-app playlists and a #Tomorrowland global hub for fan-created festival content, artist LIVEs and music from the weekend.
"We're delighted to be partnering with Tomorrowland, one of the biggest and most iconic festivals in the world," said Michael Kümmerle, Business Development Lead, Global Music Content & Partnerships at TikTok. "With its legendary line-up and truly global audience, Tomorrowland is the perfect festival partner for our flourishing community of #ElectronicMusic lovers who congregate on TikTok. As our relationship with the genre deepens, we're incredibly excited to help grow the festival even further by giving our community 24 livestreams and a truly 360 degree experience of Tomorrowland on TikTok."

Click here to read more from Music Week.