Music Biz Member TikTok Opens Revamped Creator Fund To U.S. Creators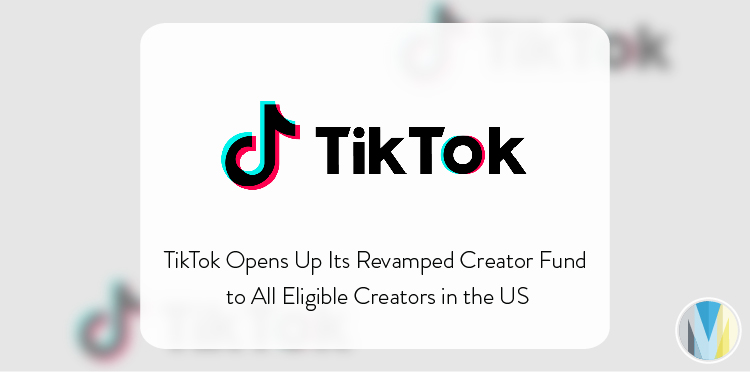 Short-form video platform, TikTok has opened its revamped creator fund, called the "Creativity Program Beta," to all eligible U.S. based creators. The new program will allow eligible creators to generate higher revenue and unlock more real-world opportunities upon creating high-quality, original videos that are longer than one minute. To be eligible for the program, U.S. creators must be at least 18 years of age, and have minimums of 10,000 followers and at least 100,000 views in the last 30 days. According to TikTok, the rewards formula has been designed to offer a higher average gross revenue depending on the creators' video views. Once creators enroll into the new program, creators will not be able to revert back to TikTok's original creator fund. Participating creators will also gain access to an updated dashboard with more insights into their estimated revenue, video performance metrics, analytics and video eligibility requirements.
"The Creativity Program Beta is in its early stages, and we're continuously exploring ways to improve the experience for our creator community and the way creators are rewarded," stated TikTok in a blog post. "We're looking forward to hearing feedback from our community."
Click here to read more from TechCrunch.