Music Biz Member TikTok Launches New In-App Feature With Ticketmaster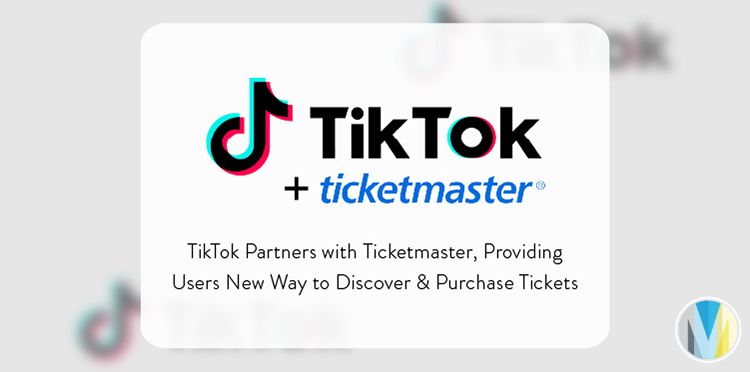 Social media platform, TikTok has announced a new partnership with Ticketmaster, allowing users to purchase tickets for events while using the app. Creators will be able to link events via Ticketmaster by tapping the "add link" option before posting a video. The new feature is currently available to a select group of users, including artists such as Demi Lovato, OneRepublic and Usher. 
Click here to read more from TechCrunch.