Music Biz Member TikTok Launches #BehindTheSong With Fraser T. Smith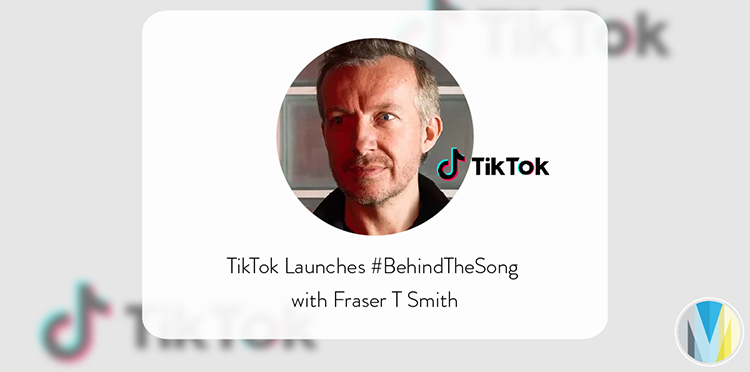 Short-form video platform, TikTok has launched #BehindTheSong with GRAMMY Award-winning songwriter and producer, Fraser T Smith to help bring producers and songwriters to the forefront of the platform. The hashtag will serve as a hub for the songwriting community and will encourage creators to share stories about their music making process. So far, the hashtag has accumulated over 2.2 billion views and has hosted content from songwriters and music makers including Kamille, Noel Gallagher and Guy Chambers.
"There is a real appetite for this type of educational behind-the-scenes style content on TikTok, which enables music lovers and fans to feel even closer to the creative process," said Tara Brady, Music Publishing Partnerships at TikTok. "I can't wait to see a variety of content from across the music industry and want to thank Fraser T Smith and (the) team, along with all the songwriters who have gotten involved so far."
Click here to read more from Digital Music News.