Music Biz Member TikTok & Billboard Partner To Launch TikTok Billboard Top 50 Chart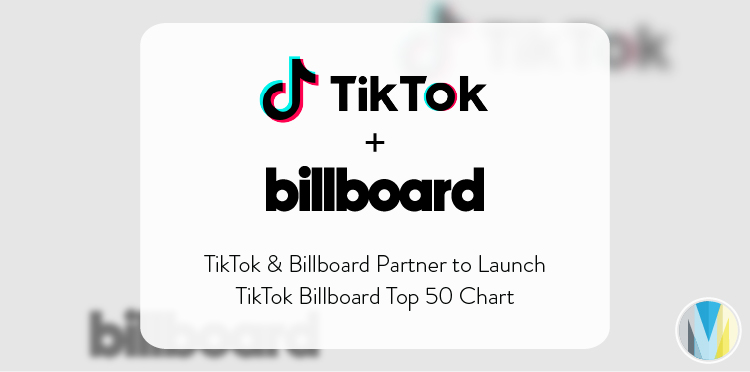 Short-form video streaming platform, TikTok and music & entertainment magazine, Billboard have partnered to debut the TikTok Billboard Top 50 Chart, a new weekly chart highlighting the most popular songs on the platform in the U.S. The chart's stats will be based on a combination of creations, video views, and user engagement by the U.S. TikTok community. TikTok users can access the chart via the TikTok app and on Billboard.com, updated weekly each Thursday.
"We are thrilled to partner on the first Billboard chart on TikTok," said Mike Van, President, Billboard. "At Billboard, we are constantly evolving our charts to reflect how fans engage with music and connect them more deeply with the artists they love. We see a clear opportunity to recognize the way music discovery on TikTok is shaping popular culture and are proud to offer this tool to the industry, while offering brands a new way to engage with music fans at scale. You're not No. 1 until you're No. 1 on Billboard."

Click here to read more from Billboard.