Music Biz Member the Orchard Promotes Mary Ashley Johnson to EVP, Sales and Artist & Label Management (U.S./Canada); Names Katie Studley VP, Nashville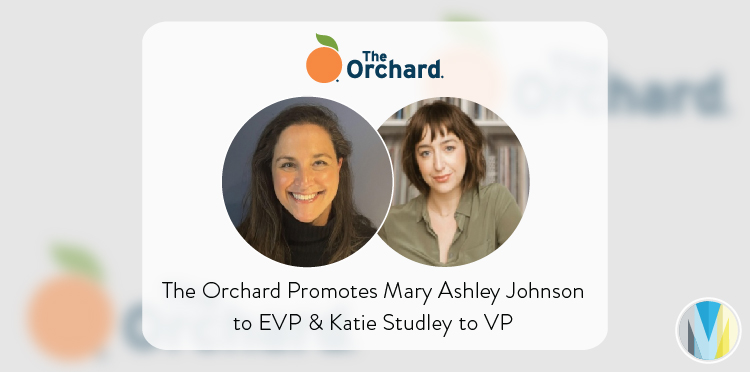 Music and entertainment company, The Orchard has promoted and hired two key executives to oversee strategy at their New York and Nashville offices. Mary Ashley Johnson has been elevated to the role of EVP, Sales and Artist & Label Management, U.S. and Canada; Katie Studley has been hired as the company's VP, Nashville. In their new roles, they'll be responsible for providing local distribution expertise, release strategy, and regional support to the company's roster of artist and label clients as well as expanding their reach to global audiences. Both executives will report to The Orchard's Chief Operating Officer, Colleen Theis.
Prior to joining The Orchard, Johnson worked for Sony Music for nearly three decades. In 2019, she began her career at the Orchard as SVP, Sales and Artist & Label Management, U.S. and Canada. Over the course of her career, she drove revenue and market share for The Orchard to record highs while overseeing teams responsible for client relationships and high level strategy on key releases across the regions.
Studley served 10 years as the former VP, Operations and Marketing Director for Jack White's Third Man Records before joining The Orchard. In her previous role, she was responsible for assembling a record-breaking label team, strategizing the diversification of Third Man's operations, and worked alongside artists like Margo Price, Billie Eilish, Coldplay and Paul McCartney for their album campaigns.
"We are proud to appoint these two well-deserving women to key executive roles in the company," said Theis.
Click here to read more from Hits Daily Double.