Music Biz Member The Orchard Launches Updated OrchardGo App With Enhanced Social Features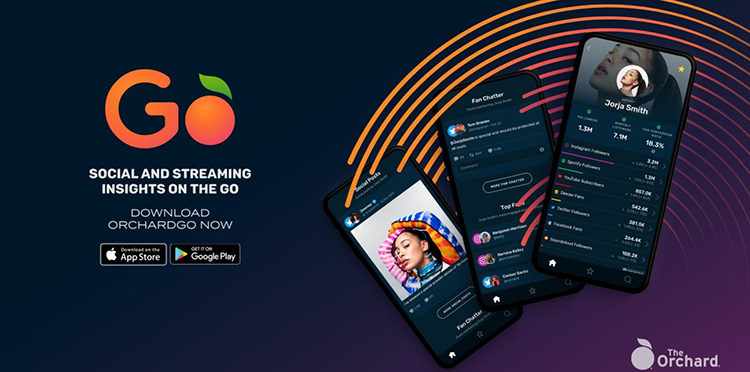 Late last week, The Orchard launched the latest iteration of its OrchardGo app, which now allows Orchard partner artists and labels to analyze their entire presence across all their social channels on one dashboard. It also fosters further engagement by allowing artists to respond to their fans on their most engaged with content, and breaks down fam segments based by follower count and location. "Knowledge is power with OrchardGo, and artists can feel confident to leverage this intelligence to pursue meaningful connections with their audience, while making informative decisions and strategies for music releases and marketing campaigns," the company said in a press statement.
Learn more about the OrchardGo app via the blog post linked here.