Music Biz Member The MLC Is Hiring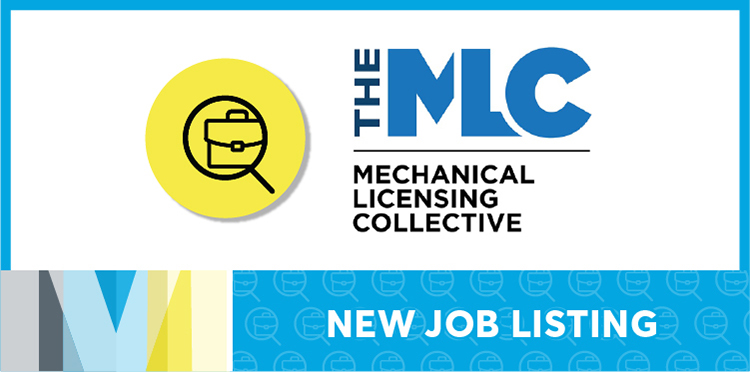 The Mechanical Licensing Collective (MLC), the recently established U.S. music licensing nonprofit organization, is building out their team and hiring for talented professionals who are passionate about shaping the future of the music industry. Currently open roles include Customer Experience Associates, a Publisher Service Manager, and Software Engineers. The MLC is also calling for Academic Educators to participate in their MLC Educator Ambassador program.
Learn more about the MLC and these job openings via the MLC's website.