Music Biz Member The MLC Is Hiring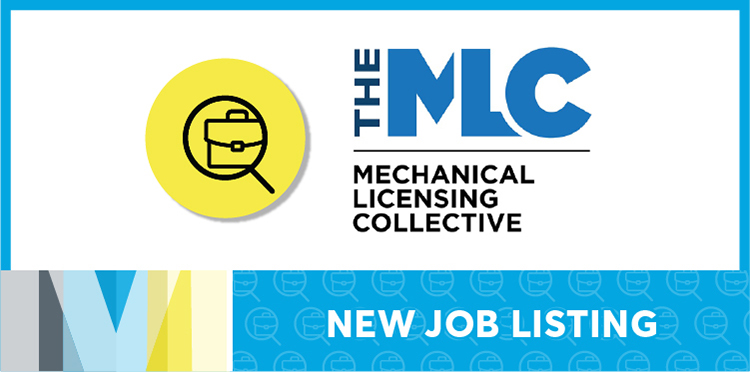 The Mechanical Licensing Collective (MLC) is committed to excellence, service, transparency, and diversity. Our culture is collaborative, our people are adaptable, and our office environment is open. On our team, you are respected, valued for your unique strengths and experiences, and empowered to identify and resolve your own challenges. Current openings include:
Manager/Director, DSP Audit — Click Here to Apply
In this role, you will lead the MLC's effort to audit digital service providers (DSPs) on an on-going basis. This will involve partnering with selected 3rd party audit vendors to guide their efforts and manage each engagement successfully. You will serve as the primary point of contact for any related questions and provide feedback at each stage of the audit process.


Director of Corporate Communications — Click Here to Apply
In this role, you will be responsible for developing key corporate messaging for The MLC with external and internal stakeholders. Given the opportunities, this role will create and execute strategies to achieve organizational goals with diverse groups including Members, DSPs, policy makers and a variety of small and influential partners.