Music Biz Member The MLC Distributes $1 Billion To Rightsholders To Date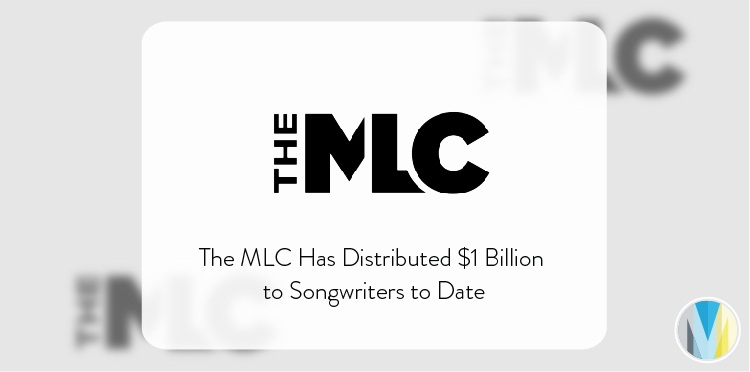 The Mechanical Licensing Collective (MLC) has reached a $1 billion milestone in royalties distributed to songwriters and rightsholders, which includes $945.9 million in blanket royalties and an additional $137.1 million in voluntary royalties. This number was reached as the organization concluded its second year of operation in 2022.
"Reaching this milestone shows that the processes we built and launched a mere two years ago are working effectively, allowing us to fulfill our mission to pay rights holders their digital audio mechanical royalties," said MLC CEO, Kris Ahrend. "It also shows how much we as an industry can accomplish when we work together. We're grateful to our members, partners and other stakeholders for playing their part."

Click here to read more from Music Business Worldwide.