Music Biz Member The Mechanical Licensing Collective Launches New Student Ambassador Program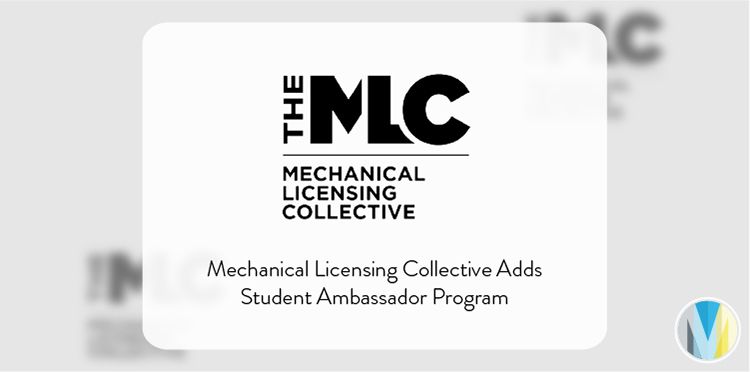 The Mechanical Licensing Collective (MLC) has launched a new Student Ambassador program, open to all students enrolled in college or university courses. Qualified students will be tasked with spreading the word about The MLC and the importance of registering their works to songwriters, composers and lyricists in their communities. In turn, participating students will receive hands-on experience working in the music industry ecosystem, as well as access to digital resources; virtual & in-person events and trainings; and private online communities built to support further learning & professional development.
"MLC Student Ambassadors are going to help us reach songwriters and composers in local communities all over the United States, especially those who are studying music in school," said Serona Elton, head of educational partnerships for The MLC & Associate Dean of Administration at the University of Miami's Frost School of Music. "Student Ambassadors themselves will gain professional music business experience by having repeated discussions regarding mechanical licensing and royalties and publishing administration. There is no better way to demonstrate knowledge of a topic than showing that you can teach it to someone else."
Click here to read more from Forbes.