Music Biz Member Symphonic Distribution's Licensing Arm Bodega Sync Expands To Latin America & Europe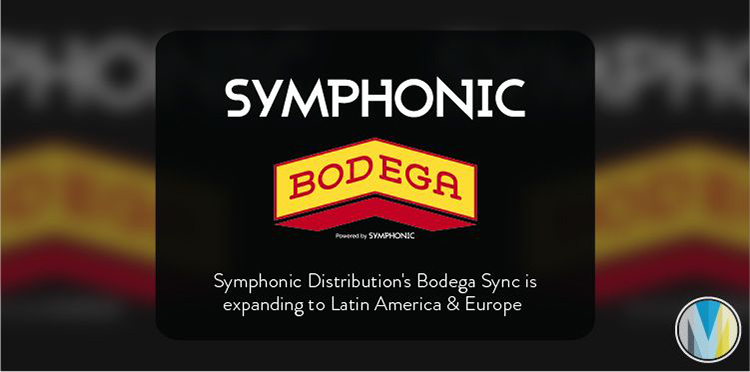 Symphonic Distribution has announced that its licensing arm, Bodega Sync, is expanding to Europe and Latin America, expediting their collective expansion and reach into foreign markets. Bodega has entered partnerships in Latin America with Carbonero Music Publishing (Colombia) and Ace Music (Colombia/Spain); in Europe, the company has signed with Steam Music (Germany) and KAA Production (France). These new partnerships give Bodega Sync access to more than 10,000 pre-cleared songs from a variety of different genres. Bodega's roster will also be exposed to a new landscape of licensing opportunities throughout Latin America with the help of Carbonero's in-house music supervision team.
"This past year has given Bodega Sync a unique opportunity to step back and reassess how best to grow our business; focusing on strategic partnerships, digital marketing and expanding services to better serve our clients across all markets," said Bodega's Head of Sync, Jon Mizrachi.
Click here to read more from AllAccess.com.