Music Biz Member Stemit Launches New NFT Partnership with Datavault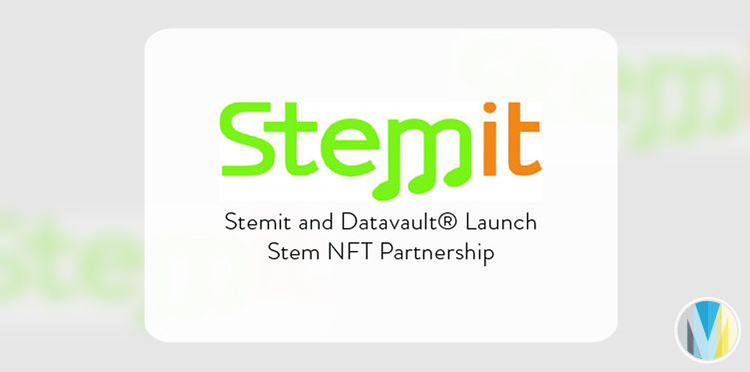 Stemit, a pioneer in AI-based music stem production that assists in stem creation, management and production has announced a new partnership with Datavault, a key player in visualization, evaluation, monetization of tokenomics and metaverse data, to deliver blockchain-based stem NFT products and services to the music industry. The new marketplace will focus on music content production, distribution and asset protection to provide opportunities for artists in all genres to create NFTs in Web 2.0 and Web3. Combining their expertise, both companies are set to share more details about their NFT fan activation later on this month. 
"Datavault has prioritized cybersecurity first within our patented platform and protecting data content objects and media files for creators is paramount in our execution," says Nathaniel Bradley, co-founder and CEO at Datavault. "Stemit has mastered the ability to isolate, pair and parse musical content in a way that fosters creativity and maximizes the financial yield derived from music assets. We are excited about the impact that our combined technologies will have in this marketplace."
Click here to learn more from the company's press announcement.