Music Biz Member Spotify Upgrades Blend Playlist Tool, Adds Merch Purchasing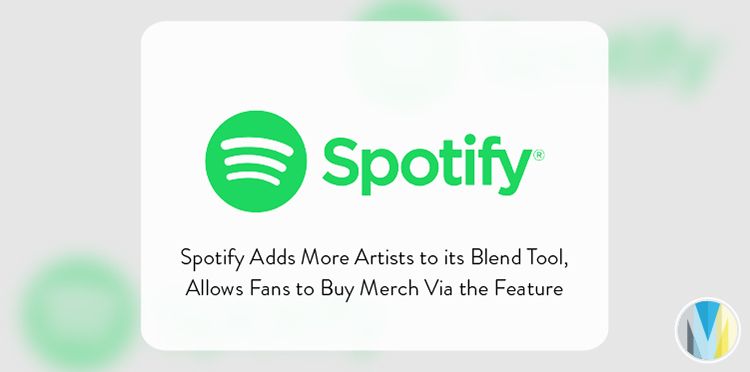 Music streaming service, Spotify has announced upgrades to its Blend playlist tool, which creates a personalized playlist by syncing your music taste with your friend or favorite artists, to include more artists for fans to choose from. Once blended with your favorite artist, users will receive a "taste match" score calculating similarities and differences. that will now allow the opportunity to purchase merchandise via the artist's page.  In addition, fans will now be able to purchase merchandise from the artists that are featured in a Blend playlist through the feature.
Click here to read more from TechCrunch.