Music Biz Member Spotify Set To Shut Down Spotify Live Feature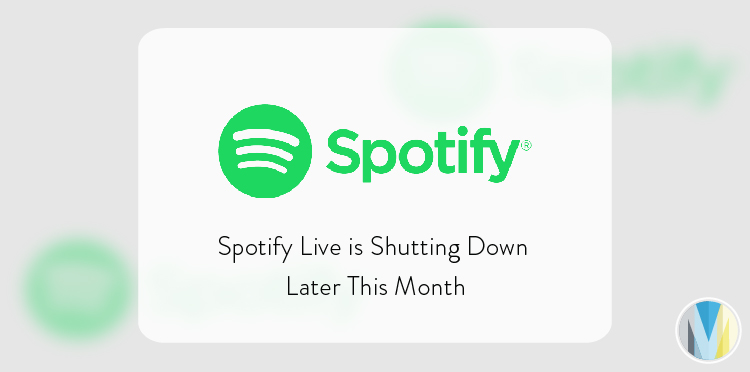 Music streaming platform Spotify is discontinuing its Spotify Live standalone app, with operations officially expected to cease on April 30th. The company is expected to host more live offerings in the future, albeit within the main Spotify app ecosystem.
"While we believe that there is a future for live fan-creator interactions in the Spotify ecosystem, based on our learnings, it no longer makes sense as a separate, standalone app," said a Spotify rep. "We've also seen promising results in the artist-focused use case of listening parties, which we will continue to explore moving forward to facilitate live interactions between artists and fans."
Click here to read more from Digital Music News.