Music Biz Member Spotify Launches AI-Powered "DJ" Feature For Song Recommendations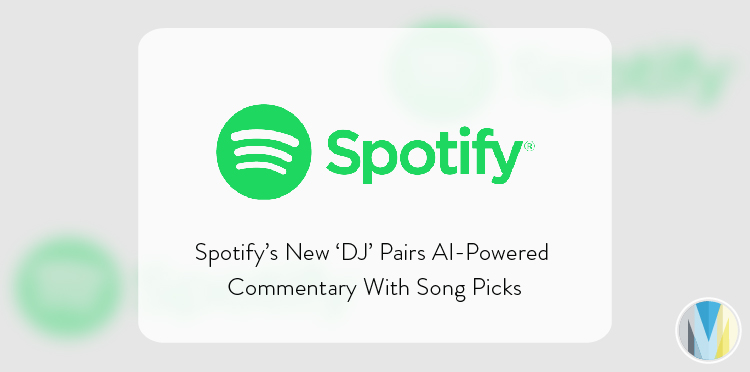 Music streaming service, Spotify has announced the launch of "DJ," an AI-powered listening feature that delivers commentary along with song recommendations. Instead of searching through an editorial playlist, the platform's premium subscribers can use DJ to receive recommendations with commentary via an AI-generated voice. According to Spotify, "…when listeners hear that additional audio context alongside their music recommendations, they're more willing to try something new and listen to a song they may have otherwise skipped." By tapping the DJ button, listeners can refresh the feature's lineup of songs. The beta version of DJ is now available for premium Spotify subscribers in the US and Canada.
"I'm personally so excited about DJ because we're able to harness this power to tell an artist's story, to be able to provide context around their work and their songs in a broader cultural arena like never before," said Sulinna Ong, Global Head of Editorial, Spotify. 
Click here to read more from Billboard.