Music Biz Member Spotify Launches AI-Powered 'Daylist' Playlist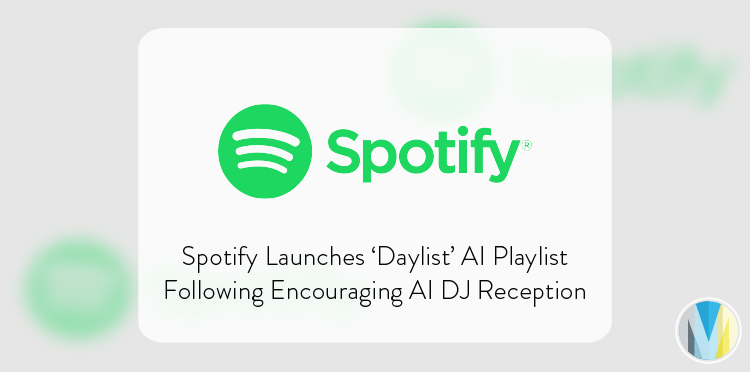 Music streaming platform, Spotify has debuted Daylist, an AI-powered playlist which updates multiple times a day based upon users' listening habits. The "hyper personalized" playlist refreshes hourly with a new title to complement each iteration. Users can manually save their favorite Daylist iterations before the playlist expires.
Spotify has also made three Daylist sharecard options for users to share on social media, including a screenshot of the individualized playlist, a social media sticker that captures the vibe of the song collection, and an image that changes depending on the time of day. The Daylist feature is available to both paid and ad-supported accounts in the U.S., Canada, the U.K., Ireland, Australia and New Zealand. 

Click here to read more from Digital Music News.