Music Biz Member Spotify Debuts Jam Feature For Real-Time Collaborative Listening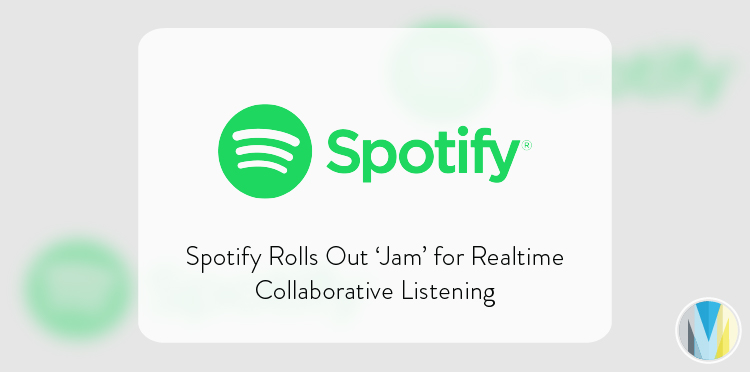 Music streaming platform, Spotify has launched Jam, a new real-time collaborative listening feature for the platform's subscribers. To start a Jam session, a premium Spotify subscriber must select a playlist or song to generate the collaborative listening experience. Any free or paid Spotify subscriber can join a session by scanning a QR code, accessing a shared link, tapping phones via Bluetooth, or by being on the same WiFi network as the session initiator. The Jam feature will collect metadata on shared music taste among participating users.
"Jam builds on some of our popular social features and combines them with our personalization technology to take real-time listening with pals to the next level," said Spotify. "With Jam, Premium subscribers will be able to invite others to contribute through a shared queue and enjoy a musical experience made exclusively for everyone listening."

Click here to read more from Digital Music News.