Music Biz Member Spotify Announces Upcoming Platform Features Debuting In 2023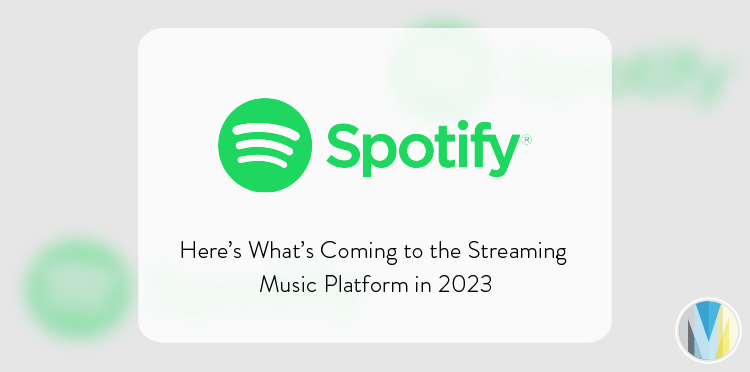 Earlier this month, Spotify announced the streaming platform's expected updates this coming year at the company's annual Stream On event held in Los Angeles, CA. The company is set to roll out a new homepage redesign, along with three categories of platform updates including Discovery by Listeners, Tools for Musicians, and Podcasts.
To help users discover new music and enhance their listening experience, the company unveiled its Smart Shuffle feature that allows users to inject previously-unknown, complementary music into their existing playlists. Listeners will also be able to explore visual and audio previews of playlists, albums, podcast episodes and audiobooks.
For musicians, Spotify will release the Marquee tool that will promote a full screen sponsored recommendation by artists to fans who have identified an interest in one artist's work. According to Spotify, this approach is 10 times more effective at getting listeners to stream music than the ads featured on the most popular social media platforms. The platform will roll out additional tools for artists including Discovery Mode, Showcase, Content and Merch Discovery, Fans First and Clips.
The streaming platform will continue to push podcast initiatives by introducing exclusive features like interactive episodes, video podcasting, and autoplay. Spotify for Podcasters will also release a hosting feature for its own enterprise publishing solution named Megaphone.
Click here to read and learn more from Forbes.