Music Biz Member Spotify Adds Shopify Merch Sales To Artist Profiles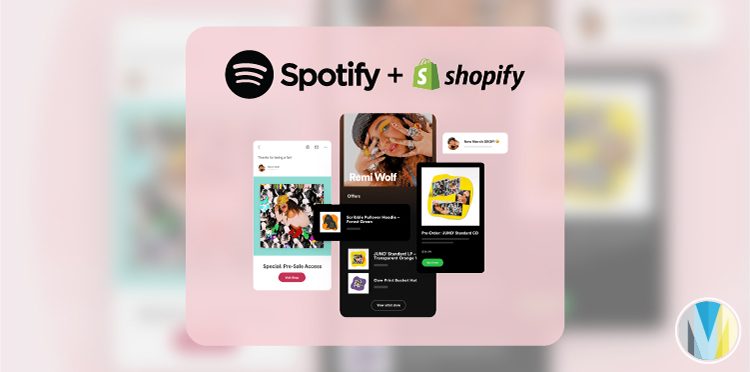 Music streaming service, Spotify has launched a new integration with e-commerce platform, Shopify that allows artists to connect their Spotify and Shopify profiles to sell their merchandise directly from Spotify's user interface. Fans will then be able to browse whichever items artists choose to make available on the platform.
"Artists today are entrepreneurial. They're building multifaceted brands and businesses, and now we're making it easier for them to meet fans where they are," said Shopify's Director of Product, Amir Kabbara. "By bringing entrepreneurship to Spotify, we're empowering artists to think beyond the traditional merch table with new ways to monetize, and to experiment with their brands through commerce."
Click here to read more from TechCrunch.