Music Biz Member SoundExchange Promotes Luis Bonilla To CTO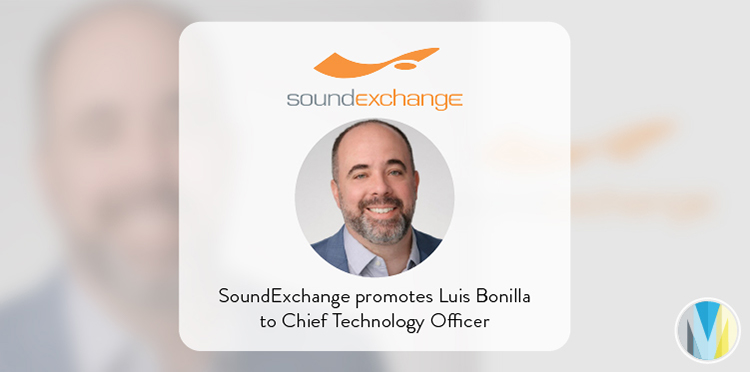 SoundExchange has promoted Luis Bonilla as the company's new CTO. In his new role, he will be responsible for the technology systems and infrastructure at the company, in addition to overseeing creation and scaling of the company's royalties tools. Since joining the company in 2011 as the Sr. Director of Distribution Services, he has played a vital role in leading the transition from quarterly to monthly royalty distribution, reconstructed the royalty distribution process, and overhauled the company's internal collection and distribution services.
"I'm thrilled to begin my next chapter with SoundExchange to build upon our best-in-class solutions and find new ways to leverage technology to support creators," said Bonilla. "Ensuring creators get paid is at the heart of what we do, and I'm looking forward to working with the dedicated technology team here to advance this mission."
Click here to read more from Music Business Worldwide.