Music Biz Member SoundCloud Named Jennifer Caserta Head Of People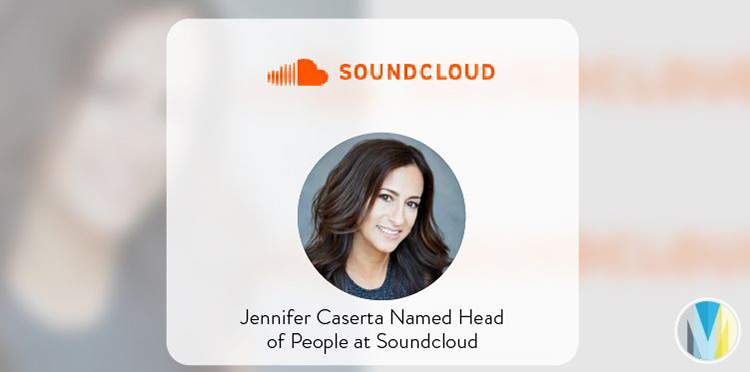 Next-gen music company, SoundCloud has named Jennifer Caserta as the company's new Head of People. In this new role, she will manage the People and Workplace team, promote people practices in leadership and development, oversee internal communications, and manage employee branding for the company's global employees. Caserta will report directly to CFO & COO, Drew Wilson, with a dotted line to CEO, Michael Weissman.
"Jennifer's vast experience in business and cultural transformation will be a key component in her role as SoundCloud's Head of People, and the entire team is thrilled to have her onboard to help foster our company culture," said Wilson. "She has a proven track record for revitalizing employee relations and enriching workplaces, making her an important addition as we continue to hire and cultivate incredible talent around the world."
"It's an exciting time to be at SoundCloud and I look forward to evolving the company's people practices as part of this next chapter," adds Caserta. "I am grateful for this opportunity and am thrilled to work alongside the executive team and with a passionate and engaged workforce who are leading the future of music."
Click here to read more from Music Business Worldwide.