Music Biz Member Sound Royalties Is Hiring: Administrative Assistant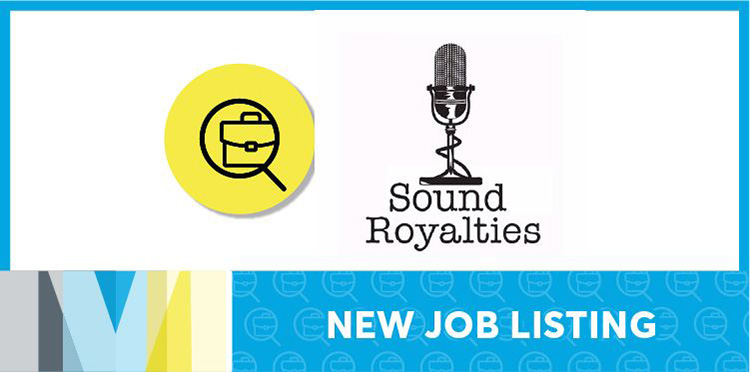 Sound Royalties is an affiliate business of GoDigital Media Group that is dedicated to creating and delivering financial products that help sustain the music community. We have a deep appreciation for music and music professionals. We understand and provide the financing for music professionals to create their music, pay for the next project, go out on tour or not have to wait for their future royalty check.
About the Role
The Administrative Assistant will work in our West Palm Beach office. This individual will report to the Director of Marketing and will provide administrative and clerical support directly to the CEO and Marketing Team. Employees in this role exercise confidentiality, tact, and diplomacy. This is a great opportunity to play an important role and begin a career path in a fast-growing music industry company.
Essential Duties and Responsibilities 
o Work in a fast-paced and dynamic environment with minimal supervision and direction
o Manage Outlook functions for CEO including Mail and Calendar with a high level of detail and proficiency
o Schedule appointments and meetings including frequent and complex travel itineraries
o Collaborate with other staff on an ongoing basis to coordinate multiple calendars, while ensuring critical
meetings are scheduled and business objectives are met on-time
o Manage communication for CEO including contact with music industry professionals, and to schedule
meetings and follow up calls.
o Support marketing department with social media; direct messaging, mailers, research, Salesforce entry,
and other special projects. Act as liaison between CEO's customers, Marketing and the Sales Team.
o Assist in maintaining and managing CEO's task list, ensuring nothing falls through the cracks
o Prepare personalized correspondence and marketing packages to contacts and clients
o Ability to maintain confidentiality of meetings, clients, conversations and contacts
o Support the creation of corporate presentations
o Take independent action on handling requests; determine the appropriate course of action, intervene
where necessary, and act as a liaison among departments
o Process expense reports
Supervisory Responsibility
This position has no supervisory responsibility.
Physical Demands
o Tasks may involve extended periods of time at a keyboard or workstation
o Requires manual dexterity and visual and hearing acuity
Click here to apply.