Music Biz Member Sound Royalties' Allison Portlock Joins Muscle Shoals Songwriters Foundation Board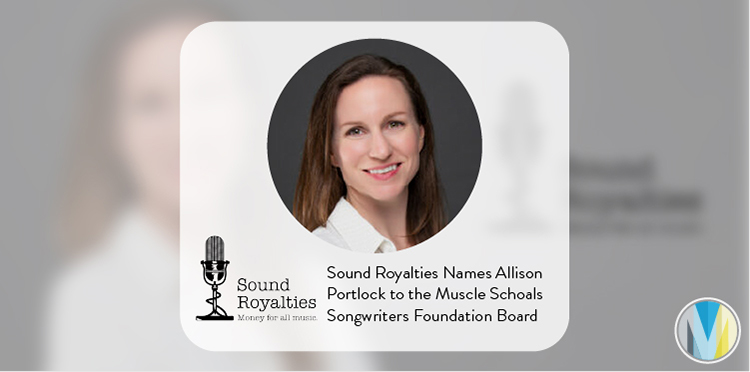 Sound Royalties' Director of Marketing, Allison Portlock, has been recruited to the Board of the Muscle Shoals Songwriter Foundation. In this new role, she will be responsible for advising the organization and its songwriter-focused festival in marketing, partnerships, attendee experience, and the curation & expansion of songwriter & performance lineups.
In her role at Sound Royalties, she has helped target and engage established music professionals by overseeing all components of the company's integrated marketing activities. Portlock's expertise spans several music business areas, including B2B and D2C brands. She is also part of a number of industry groups including Women in Music, The Songwriters of North America and A2IM.
Click here to read more from the Muscle Shoals' Instagram announcement..