Music Biz Member Sony Music Publishing Promotes Alison Hook To SVP of Sampling & Copyright Infringement, UK & Int'l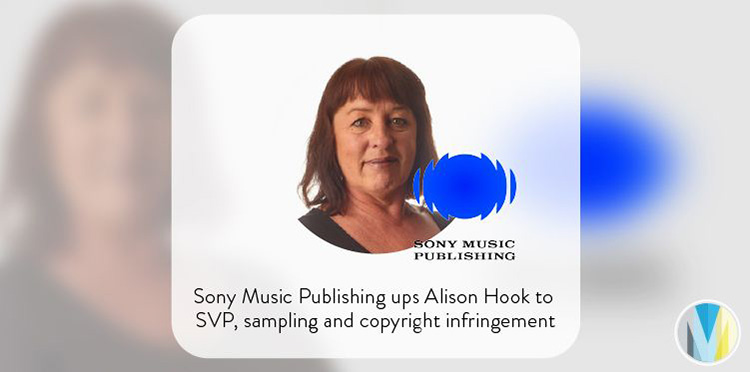 Sony Music Publishing has appointed Alison Hook to a new role of SVP of Sampling & Copyright Infringement, UK & International. Having spent more than 25 years with the company, Hook will be responsible for overseeing the company's sampling and copyright infringement matters and further strengthen relationships with societies in the UK and internationally. She is based in the company's UK office and will report to both David Ventura, President and Co-Managing Director UK, SVP International and Tim Major, Co-Managing Director, UK, Sony Music Publishing.
"Sampling is a staple tool in songwriting across many musical genres," said Hook. "I am excited to be working in this innovative role, in which our sampling strategy will be aligned globally, maximizing our efficiency for both Sony's songwriters and those seeking to sample our repertoire. I look forward to working even more closely with our talented teams around the world."
Click here to read about the appointment on MusicWeek.