Music Biz Member Sony Music Hires Geoff Taylor For New EVP Of AI Position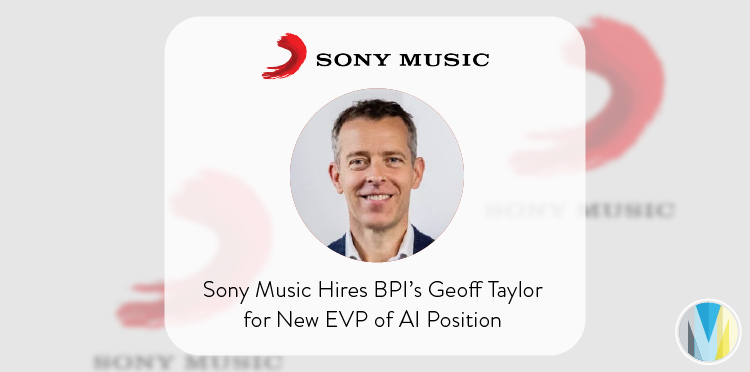 Sony Music has recruited former BPI CEO, Geoff Taylor to take on the company's newly created position of EVP of AI, which appears to be the first AI-specific executive level role introduced by a major label. In his new position, Taylor will oversee the label's business efforts surrounding artificial intelligence, in addition to managing the global digital business and business and legal affairs division. He will report to Sony Music's COO, Kevin Kelleher.
"In these roles, Geoff has worked with our company for several years and I am delighted he is joining to help us successfully navigate a key moment in the history of the music industry," said Kelleher. 
Click here to read more from Billboard.