Music Biz Member Single Music Launches Fan Insights Dashboard, Shares Smashing Pumpkins Anniversary Case Study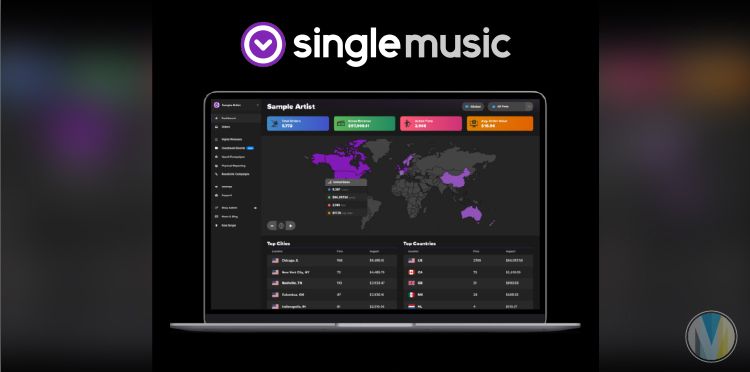 Direct-to-consumer music and ticketing platform Single Music has launched a Fan Insights Dashboard designed to help to help artists and their teams identify superfans and create real, lasting relationships with their fan base. Data points in the dashboard are based on purchase data directly from artist's stores, and include Top Fans, World Sales Heat Map, Top Cities & Regions, Purchase Activity, Sales-by-type Breakdown, Top Merch Items and more. Click here to learn more from Single Music's blog.
In other Single news the company has shared a blog looking at how they helped The Smashing Pumpkins celebrate 30 years of their debut studio album, "Gish," taking the classic album and re-imagined its birthday in a simple, engaging and direct-to-fan way. Smashing Pumpkins embraced the idea that fans want to celebrate release anniversaries alongside their favorite bands. So instead of this milestone being a single social media post, the band created "Gish-Aversary," a week-long social media celebration curated by the band that engaged fans in everything from digital scavenger hunts to Gish-related storytelling and beyond. You can learn more about the campaign from Single's blog.