Music Biz Member Single Music Debuts New Tools For Release Editing, Business Admin. & Billing Pages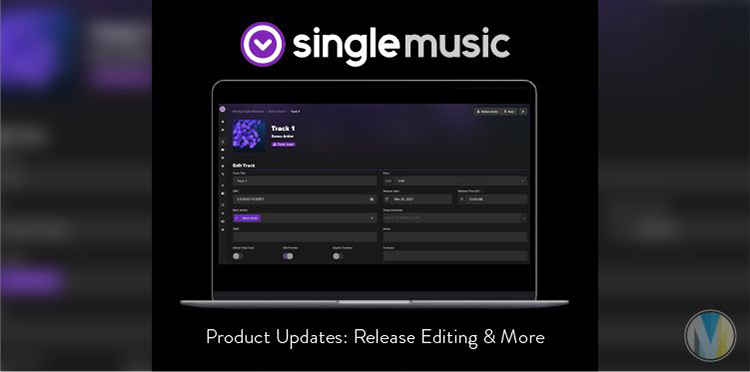 D2C music sales platform Single Music has rolled out a slew of new customization features for its artist and label partners, giving them even more control over their content hub and backend operations ahead of the Fall 2021 release season. These include the new Release Editing feature; allowing users to add, remove and change details for their latest work should details like collaborators or final album art change in the lead-up to its release date. On the business administration side, Single now allows users to edit access & data permissions for each member of their team, and features updated billing pages to increase transparency and streamline financial reconciliation.
Click here to read the full announcement from Single's blog.