Music Biz Member RoyFi Launches "Market To Recoup" Partnership With found.ee To Accelerate Advance Recoupment For Artists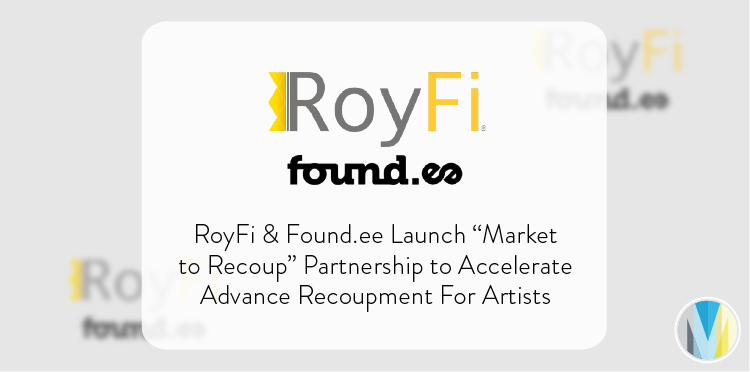 Music funding platform, RoyFi has partnered with digital marketing and advertising platform, found.ee to launch "Market to Recoup," a program that allows artists to recoup their advances at an accelerated rate by accessing nearly 10% of every dollar from their advertising spend on found.ee. Per terms of the partnership, RoyFi artists can also utilize found.ee's self-service marketing platform & live reporting dashboard, enabling transparency over users' first-party data and access to digital marketing tools including interactive ads, customizable landing pages and remarketing capabilities.
"RoyFi is giving artists and creators the power to shape their own careers by giving them the capital they need, when and how they need it," said RoyFi CEO, Peter Harvey. "found.ee shares this aim, and our partnership will give creatives the boost they need to both promote their music and recoup their advances faster, with 100% of any revenue share going back to recoup the advance. We can't wait to see the positive impact this will have on the creative community."
Click here to read more from Record of the Day.