Music Biz Member Roblox Names Karibi Dagogo-Jack Head of Music Partnerships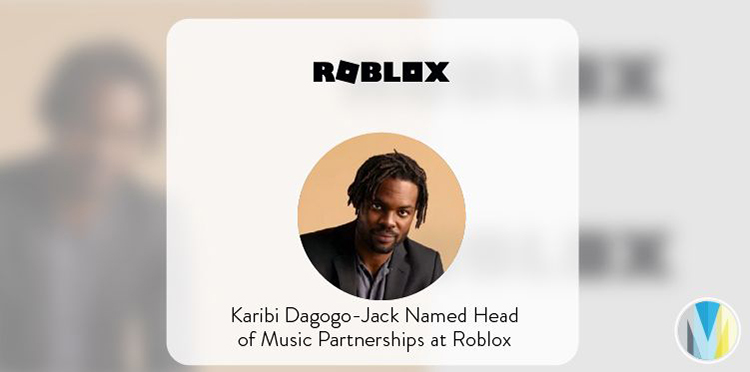 Online gaming platform, Roblox has named Karibi Dagogo-Jack as the company's new Head of Music Partnerships. In his new position, he will oversee and build relationships between artists, labels, managers, publishers, producers and Roblox itself. Before joining the company, he previously served as Head of Music Business Development at Spotify, where he was responsible for developing strategic opportunities for the company's playlists and artist programs. 
"We've seen a lot of success with top brands coming onto the Roblox platform, and our partnership work continues to accelerate as they experiment with new formats, launch persistent social spaces, discover new revenue streams, and push the boundaries of creativity," said Roblox VP of Global Partnerships, Christina Wootton. "I am excited to expand our global partnerships team and ensure a deeper focus on core verticals including entertainment, music, fashion, beauty, talent and sports where we can continue to grow our platform and engage our audience on an ongoing basis."
Click here to read more from Music Business Worldwide.