Music Biz Member RIAA Honors Willow With First NFT Plaque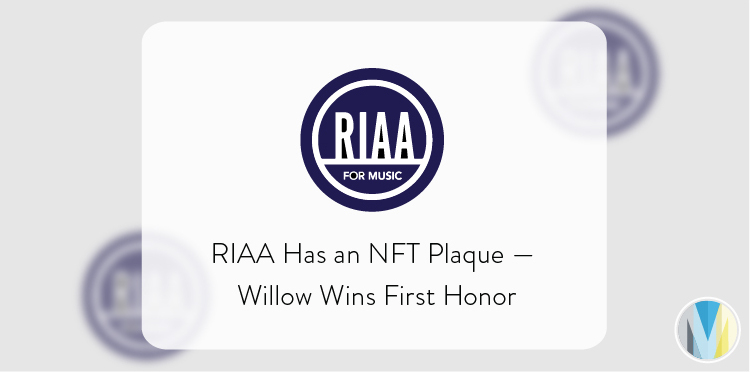 The RIAA has presented singer/songwriter, Willow with its first-ever NFT accolades plaque. The one-of-one NFT recognizes her most popular hits including 3x Platinum "Whip My Hair," 2x Platinum "Wait A Minute," 2x Platinum "Meet Me At Our Spot" and Platinum "transparentsoul" featuring Travis Barker. The plaque features artwork by Willow, Roc Nation and Infinite Objects.
"RIAA has celebrated artists and their label teams through the Gold & Platinum program for the last 65 years as the industry has constantly evolved," says RIAA VP of Media Relations, Gold & Platinum Rewards, Erin D. D. Burr. "We are excited to announce this innovative new way to recognize official certifications as Willow accepts the first-ever NFT plaque. We're grateful to Roc Nation and Infinite Objects for this creative collaboration."
Click here to read more from Digital Music News.